Workforce Modernization Strategy
In 2019, the Workforce Modernization Working Group launched a collaborative, partnership across more than a dozen agencies, including the Office of Personnel Management and the Office of Management and Budget to think beyond traditional planning methods and explore new ways to build a vision of the needs, composition, and skills of the future financial management workforce. In August of 2019, the steering committee initiated a strategic planning effort that has yielded a comprehensive plan for the CFOC to use as a roadmap for navigating an uncertain future.
A 10-year initiative, the Workforce Modernization Strategy focuses on seven important areas to be addressed in a phased approach. These key areas are:
Leveraging Data as Strategic Asset
Supporting the Current Workforce
Recruiting the Future Workforce
Adapting to Technology
Planning for Succession
Facilitating Culture Change
Building Lasting Partnerships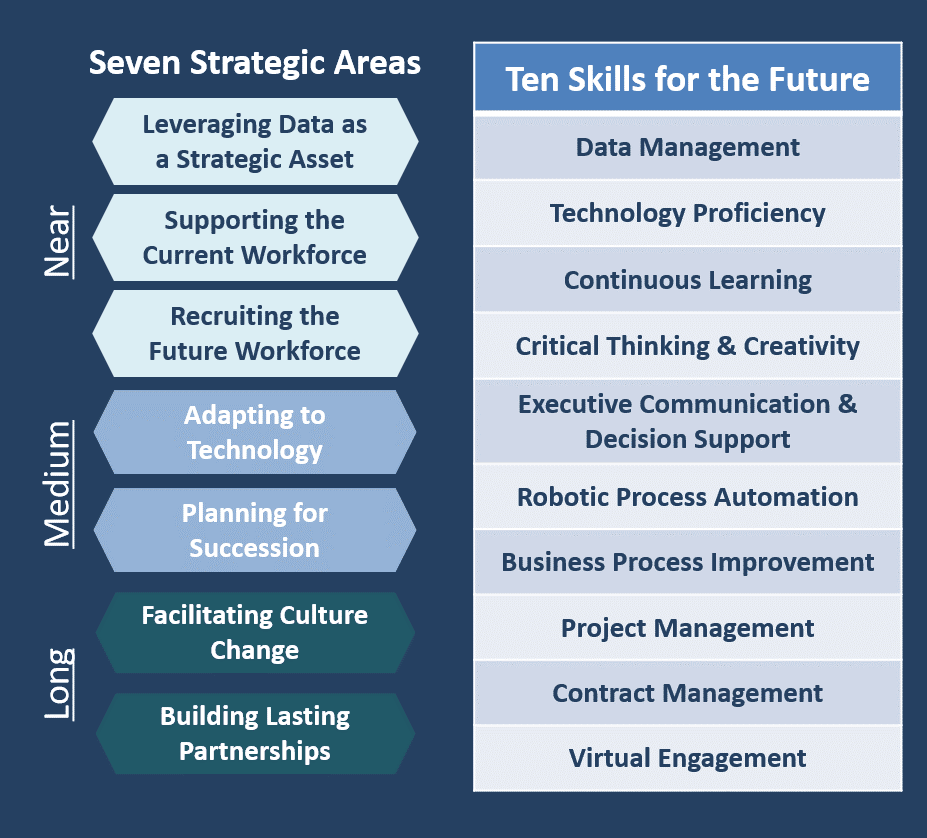 The Strategy also identifies 10 skills that federal financial management employees will need to succeed and advance in their careers such as data management, robotic process automation, and virtual engagement.