Program Overview
The CXO (Chief Executive Officers) Fellows Program is a VIRTUAL professional development program that engages the next generation of federal leaders in acquisition/procurement, financial management/budget, human capital, information technology, and data. Throughout the year-long program, CXO Fellows have the opportunity to grow professionally and build a diverse network of rising leaders from across the Federal Government.
CXO Fellows remain in their current positions at their home agency and come together about three times a month (on Fridays) as a cohort for developmental sessions in leadership, cross-functional and interagency collaboration, and career development. In these sessions, CXO Fellows meet with leaders in the federal management community and gain valuable insight into innovative initiatives and best practices.
There is no cost to participate in the program. Download the CXO Fellows Digital Brochure to learn more. Plus, share the brochure with your supervisor, colleagues, or anyone who may be interested in the program!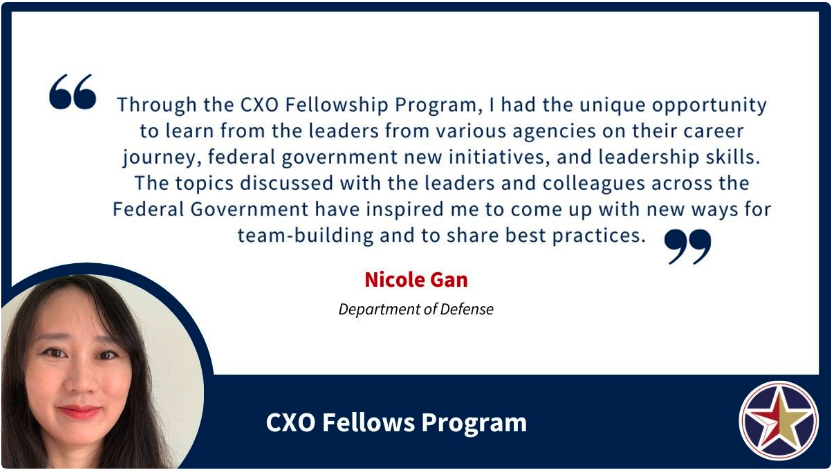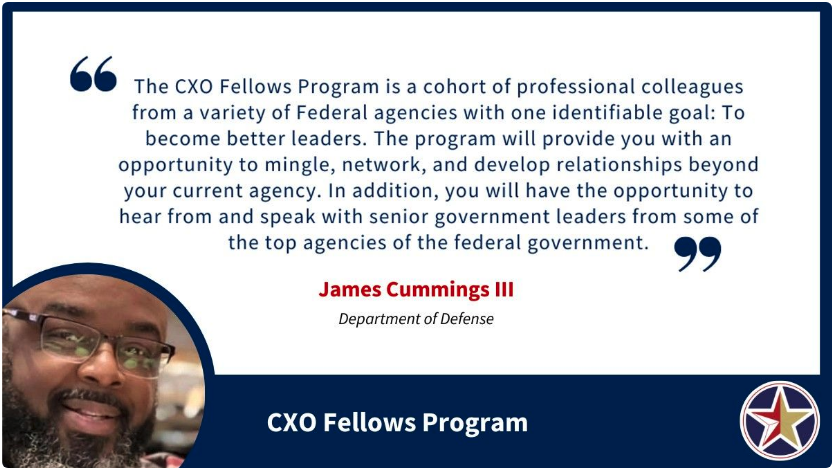 Learn more